GuideGunnar`s Aurora Chase
Adresse: Steinfossveien 25, 9518 Alta
Karte anzeigen

Adresse: Steinfossveien 25, 9518 Alta

Educated mountain guide, GuideGunnar was one of the first in Arctic Norway to give global travelers a unique experience under the northern lights. In your chase for the magical Aurora Borealis I will bring you to where the best weather conditions are, and if we have to stay out on the trail an hour more because of that, I won't charge you extra for it. I am working consistently finding the best conditions possible for my guests to experience our magical Northern lights.
What is most important to me is that you as a guest shall have the absolute best possibility to experience what you have come here for; to see the dance of Aurora in the nightern skies. I was one of the first guides who started with Northern lights tours in Northern Norway. After eleven seasons in Tromsø, I will run my tours in Alta, Finnmark.

GuideGunnar`s Aurora Chase includes:
• Pick up from Scandic Alta hotel, Holmen Husky and Camp Alta!
• Catering snacks: Arctic Norway's traditional and locally made pastry with cream and sweet goat cheese (lefse)
• Hot black currant jus and water.
• Arctic proof warm boots and thermo suit. Dress to impress the Arctic's sub zero temperatures.
• Camera tripods to share
• If we catch a good one, I share a GuideGunnar Aurora Chase photograph from your Aurora night with you.
• A Google Map directions link, showing your Aurora Chase route
• GuideGunnar's guide service

• Return transport to your accommodation in Alta city, Bossekop, Holmen Husky and Camp Alta.

Good comfort transport:
GuideGunnar's tours run in a high quality, warm and spacious 14 seater mini bus with on screen introductions to Aurora en route to the lights.

Bathrooms:
While GuideGunnar's Aurora Chase is a wilderness tour with bathroom facilities that of nature's own, there might be bathroom facilities en route on the Aurora Chase. Please don't hesitate to ask.

Stay overnight at GuideGunnar`s pickup point!
Why not make it easy for you and stay where I pick you up for my tours... Camp Alta (in cabins) - Holmen Husky (amazing cool Sami tents) - Scandic Hotel - Thon Hotel (short walking distance to pickup at Scandic)

Pickup: Camp Alta 19.00 / Holmen Husky 19.10 / Scandic hotel 19.30
Show up time: 15 mins before departure

Duration: 5 - 7 hours
Mehr anzeigen
Über diese Aktivität
Telefonnummer Reservierung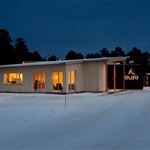 Zimmer & Wohnungen
Entfernung: 536 Meter
The new and modern apartment is ideal for anyone who would prefer quiet and peaceful days in the pine forest in the countryside rather than staying in the town centre. You can relax and unwind in a peaceful setting where life and the time keep the same pace.
Hotels
Entfernung: 4,2 km
Scandic Alta is a modern full service hotel in the center of Alta.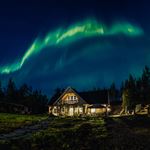 Motel und Pension
Entfernung: 4,8 km
Do you want to stay somewhere out of the ordinary? Here you have the opportunity. In september 2014 a brand new buliding was finished at our place. Here you`ll find a nice dining room and a cozy bed & breakfast. We have two spacious family rooms for rent (total 6 - 8 persons). Own bathroom for both rooms. We serve organic and homemade breakfast.