Adresse: 9930 Neiden

Arctic sea fishing. Come and catch halibut, catfish, cod or some other fish in our beautiful sea. Can almost guartantee capture.
Many seabirds and sea eagles in the stunning scenery.
We know the good places, and we have the right equipment. 20 years of experience in the tourist seafishing. Boat with guide. A max.of eight guests.
Mehr anzeigen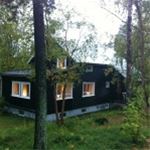 Motel und Pension
Entfernung: 36 km
Cozy guesthouse with 7 rooms, connected to our husky kennel and two wilderness restaurants. Single, twin, double and family rooms available. All rooms are different and has its own character.