Adresse: Kåfjord, 9518

Welcome to a walk in an area provoking memories from northern Scandinavia's first major industry.
The culture trail and information boards will show you some of the many remains. Carpark by Highway E6. The culture trail is 1.2 km long, and the final 250 metres may be under water if there is a very high tide. The copper mines are closed for safety reasons.
Mehr anzeigen
Hotels
Entfernung: 9,9 km
Scandic Alta is a modern full service hotel in the center of Alta.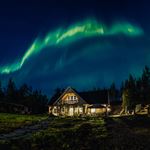 Motel und Pension
Entfernung: 10,3 km
Do you want to stay somewhere out of the ordinary? Here you have the opportunity. In september 2014 a brand new buliding was finished at our place. Here you`ll find a nice dining room and a cozy bed & breakfast. We have two spacious family rooms for rent (total 6 - 8 persons). Own bathroom for both rooms. We serve organic and homemade breakfast.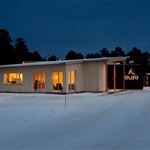 Zimmer & Wohnungen
Entfernung: 9,4 km
The new and modern apartment is ideal for anyone who would prefer quiet and peaceful days in the pine forest in the countryside rather than staying in the town centre. You can relax and unwind in a peaceful setting where life and the time keep the same pace.