Tour de Finnmarksvidda - 3 days
Address: Jordfallet 3, 9518 9518
Show map

Address: Jordfallet 3, 9518 9518

Join us on a three-day mountain biking trip where we choose some of the very best Finnmark can offer.

Never-ending beautiful nature, low rolling mountain plain landscape, rivers and lakes, cloudberries, Midnight Sun and reindeer! And not least wonderful single and double tracks leading to the traditional mountain lodges. On arrival we enjoy a relaxing sauna followed by good food accompanied by wine after hours on the bike seat!
The Finnmarksvidda mountain plain covers a huge area so we need to count on relatively long days of up to 6-7 hours including a lunch break, in at times demanding terrain. In brief, we need to cross a lot of stones, marshlands and many creeks. In general, this trip is suited for people who have ridden in such terrain before. On the Skill and Fitness – scale this is a S5/F6-tour.

Accommodation
Accommodation during the trip (day 1 to 3) is included in the tour price and will be at a hotel/cabin in Alta and at the Jotka Fjellstue (mountain lodge).

Meals
All meals during the trip (lunch on day 1 to lunch on day 3) are included. Beer/wine and soft drinks are additional.

Bike and equipment
A full suspension bike is preferable, ideally a 29er. The tyres should have relatively thick tread pattern and reinforced sidewalls, a la Schwalbe Hans Dampf and Maxxis Ardent, with good volume like 2.2″ or more.

If you do not have a full suspension bike, but would like to try this trip, you may rent a suitable bike from us! Check out our nike rental page for more info!

Repairs and local guide
You will be joined on this adventure by a local cycling guide who has the main responsibility for safety and navigation. In addition to knowing the Finnmarksvidda mountain plain well after many trips there, the guide is also a technically competent mountain biker and can repair many of the eventualities that can occur on such an expedition. Our guides are also hobby gourmets and it is not out of the question that a delicacy or two will be prepared on an open fire at lunch time!

OffroadFinnmark edition
This is a special version that enables you to ride this year's OF300 route in the space of three days. The date is Friday 8 to Sunday 10 July.

That's about 250 km divided into three legs of 75-95 km per day (we don't ride the first leg of 50 km, but you can do this as a bonus if you arrive early the day before or depart late the day after the trip). On our Skill and Fitness scale, this ride is rated S5 / F8.

We meet for a briefing the evening before the tour (Thursday 7 July) to go through the map, plan and check gear. Representatives from the Offroad Finnmark organisation will also attend this meeting to share their experiences and answer any questions.

We have ridden both the OF700 and OF300 races and believe that riding the actual route just three and a half weeks before the start (OF700 starts on 2 August and OF300 starts on 4 August) offers many advantages. From a training perspective, it offers extensive training of between 22 and 28 hours. From a technical, tactical and equipment perspective, it gives you time to make any necessary adjustments, purchase equipment or remedy anything that crops up because of this trip.

Everyone, including those who have competed in the OF300 race before, will benefit from this trip from both a training and tactical perspective. If you have not cycled in the Finnmark terrain before, no less in the OffroadFinnmark, you will gain solid experience and expertise of the conditions on the Finnmarksvidda mountain plain, about the race and about what is required. This will significantly increase your chances of a good performance in the actual race.

Accommodation: tbc when the route is announced
Legs: tbc when the route is announced
Show more
About this activity
Phone number

Contact person email

Opening hours

Datoer i 2017 Juni: 16-18 July: 7-9 and 16-18 "OffroadFinnmark – edition"this tour follows the 2017 edition of OF - 300 trail August: 25-27 September: 8-10 and 22-24

Price information

Three-day trip NOK 6,900 per person The tour price includes all transport, guide, sauna, meals and accommodation.

Links
Hotel
Distance: 3.6 km
Scandic Alta is a modern full service hotel in the center of Alta.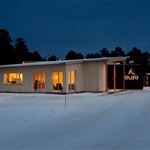 Rooms and apartments
Distance: 33 meters
The new and modern apartment is ideal for anyone who would prefer quiet and peaceful days in the pine forest in the countryside rather than staying in the town centre. You can relax and unwind in a peaceful setting where life and the time keep the same pace.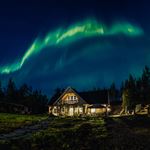 Motel and Guesthouse
Distance: 5.4 km
Do you want to stay somewhere out of the ordinary? Here you have the opportunity. In september 2014 a brand new buliding was finished at our place. Here you`ll find a nice dining room and a cozy bed & breakfast. We have two spacious family rooms for rent (total 6 - 8 persons). Own bathroom for both rooms. We serve organic and homemade breakfast.