Bike festival Onroad and Offroad Finnmark 28th of July – 5th of August 2017
Address: Løkkeveien 55 Alta
Show map
Address: Løkkeveien 55 Alta

The bike festival includes Europe's toughest offroad ride leading 300 or 700 km non stop through the wilderness of Finnmarksvidda, the Finnmark Mountain Plateau. The onroad race on444 runs along roads through the same landscape. In addition there is a great number of shorter rides, conserts and other events.
The bike festival is centered in Alta, Finnmark's biggest city. Here all the races, both on road and off road, start. Opening ceremonies and races for children and families take place here.
The race Offroad Finnmark is a challenge for experienced off road bikers in good shape. The course goes along dirt tracks and paths, but at some sections there is no track at all, and you must carry the bike across the rivers. The terrain varies from low, heather-clad hills to birch-forested valleys and bogs, lakes and rivers. Checkpoints with compulsory rest manned by experienced and knowledgeable volunteers are placed at the legendary fjellstuer (mountain refuges) in the wilderness. Teams of two-three people compete in the challenges on700 (700km) or of300. In the races DNBof150 as well as the youth and children events you can participate alone.
As a runner of Onroad Finnmark (www.onroadfinnmark.no) you can look forward to an impressive landscape with very little traffic. Your strength is tested on 444 km of good-standard roads leading through forests, along fjords and through the Finnmarksvidda mountain plateau. If this is too demanding, we recommend the shorter distances (174 or 244 km).

Saturday 29th of July
08.00
Start DNB of150 junior and fatbike
10.00
Opening ceremony, start DNB of150 solo and of-youth
17.00
Childrens' race
From approx 18.30  
Finish DNB of150
Sunday 30th of July
6.00/7.00 Start on444
11.00 Start on244 (Karasjok)
12.30 Start on174 (Lakselv)
From approx 17.30 Finish Onroad Finnmark
Tuesday 1st of August
11:30
17:30
about 20.00
Race start of700 ladies' and mixed teams
Race start of700 mens' teams
Passing of the first checkpoint

                            
Thursdag 3rd of August
17:00      
about 20.00
Race start of300
Passing of the first checkpoint
 
Friday 4th of August
about 10.00    Arrival winner team of700
about 13.00   Arrival winner team of300
Saturday 5th of August
10:00     of20-family race
19:00    Ishavskraft banquet and price ceremony
Show more
About this activity
Phone number

Contact person email

Website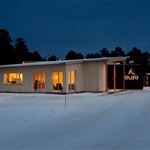 Rooms and apartments
Distance: 3.7 km
The new and modern apartment is ideal for anyone who would prefer quiet and peaceful days in the pine forest in the countryside rather than staying in the town centre. You can relax and unwind in a peaceful setting where life and the time keep the same pace.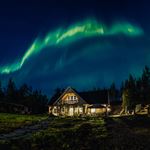 Motel and Guesthouse
Distance: 9.1 km
Do you want to stay somewhere out of the ordinary? Here you have the opportunity. In september 2014 a brand new buliding was finished at our place. Here you`ll find a nice dining room and a cozy bed & breakfast. We have two spacious family rooms for rent (total 6 - 8 persons). Own bathroom for both rooms. We serve organic and homemade breakfast.
Hotel
Distance: 154 meters
Scandic Alta is a modern full service hotel in the center of Alta.