Kirkenes weekend - dog sledding
Address: 9900 Kirkenes
Show map

Address: 9900 Kirkenes

Welcome to a dog sledge weekend in the borderland outside Kirkenes.
On overnight tours we would like all our guests to have their own team of dogs. Children sit in the sleds.
You will get all the education you need to handle the dogs as good as possible. During the tour you will taking care of your own team of dogs, giving them the care they need at all times, food, straw, water, cuddling and so on. The first day of a tour like this we normally do a distance of 10-15 km. Saturday we do go out on tour for a longer distance. For how long and far depends on the weather and snow conditions. The weather in Arctic change from hour to hour and it is not possible to make a program that we at all times have to stick to. We always have to be flexible and do our best to avoid any risks for our guests and our dogs.

The cabin we use are not provided by electricity or running water. It means that we use candles for light and we do have to make a hole in the ice and carry the water we need during our stay. The old way of living is on a test! This way of living is certainly romantic even if it is somewhat hard work as well.

We will provide you with good local food during your stay. We use local ingredients like fish from the river, reindeer meat, red king crab; we make our bread and have picked the berries we serve in the nature around us.

Includes 
-transportation from arrival in Kirkenes
-your own dog sled team
-accommodation
-meals
-winter clothing (snowsuit, hat, gloves and good shoes)
Show more
About this activity
Phone number

Contact person email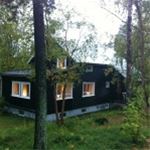 Motel and Guesthouse
Distance: 37.1 km
Cozy guesthouse with 7 rooms, connected to our husky kennel and two wilderness restaurants. Single, twin, double and family rooms available. All rooms are different and has its own character.